Kyle Erf
Hi! I'm a game developer and comedy writer based in Brooklyn. If you're here I'm guessing you either want to learn who I am, contact me, or see some cute Kyle pics. Here's one: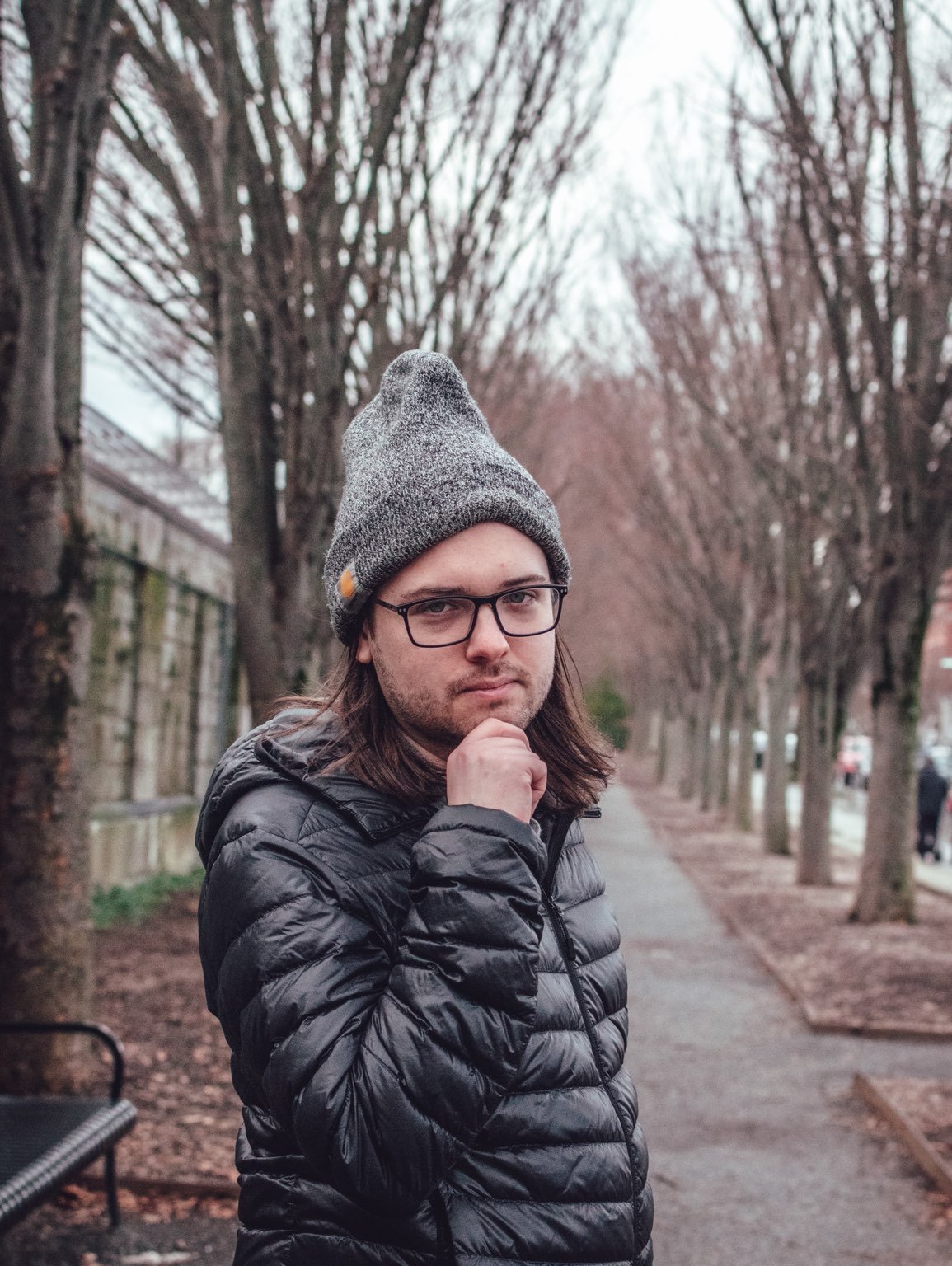 I have many creative things going on right now, including:
Being Technical Director of the game studio Moving Pieces Interactive, developers of Dodo Peak and the recently announced Shoulders of Giants.
Contributing writing for funny sites like the Hard Times, Hard Drive, and many other popular comedy publications. You can find a bunch of my writing in the Hard Times book (available at book stores nationwide).
Performing live sketch comedy around NYC. Before the world fell apart and live theater was destroyed I was a writer on a house sketch team at the world famous Upright Citizens Brigade Theater. That was a really cool thing I'd love to do again someday!
Giving technical and non-technical talks around the country, including conferences like PAX, Gophercon, and LISA. I used to be an expert at a programming language called Go. These days I teach people Unreal Engine.
Looking at and thinking about my cat.
I've been profiled in Forbes, and one time VICE called me "New York's Best Goth Comedian." I was a Tech Lead at Google, but now my day job is making video games. Most children agree it was a good career move.
Want to chat? Find me on Twitter or email me at [email protected].